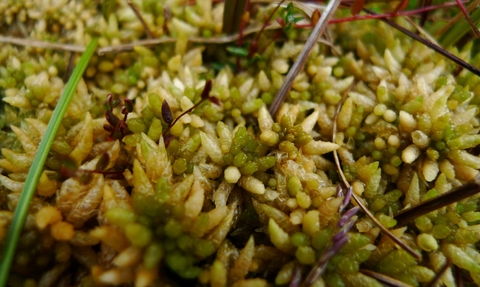 We are restoring peatlands in the Yorkshire Dales and North York Moors National Parks and Nidderdale AONB.
Peat forms in waterlogged, acidic conditions and is made up of the remains of plants such as sphagnum moss and cottongrass. Because of the conditions, when those plants die, they do not decompose fully and instead become peat. Peatlands are wetland landscapes characterised by saturated organic soils made of these dead and decaying plants. There are three major peatland habitats in the UK: blanket bog, lowland raised mire, and fen. We are working on blanket bog.
Bog blog
Explore blanket bog, the Cinderella habitat, through blog posts from our colleagues and partners...
Blanket bog is an ombrotrophic peatland habitat - that means it depends on rain, snow, hail and fog for all of its nutrients. You can find out about the amazing places and beautiful species we work in and around on our habitats and species page.
We estimate there are approximately 94,220 hectares of peatland in North Yorkshire's uplands and that around 80% of that has been damaged in some way.