Yorkshire Peat Partnership has a long history of working with a range of local and national contractors to deliver capital works. Special machinery is used, such as low ground pressure diggers with a smaller pressure per cm2 than a human foot. You can find all of our technical specifications on our resources page.
1,844 km of eroding grips blocked
181 km of eroding gullies blocked
1,687 km of grips repofiled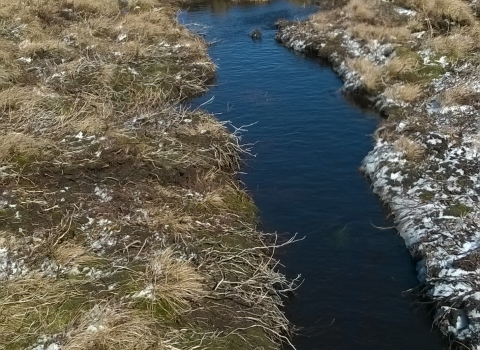 Grip blocking
Grips are channels that were cut into peatlands in an attempt to drain them for agriculture. A key target of this project is to restore the hydrology to that found in actively peat-forming blanket bogs. A range of materials are used to block these grips depending on the grip type. This information can be found in our restoration specifications. Over 1,800 kilometres of grips and gullies have been blocked by Yorkshire Peat Partnership so far (more than distance from Skipton to St Tropez).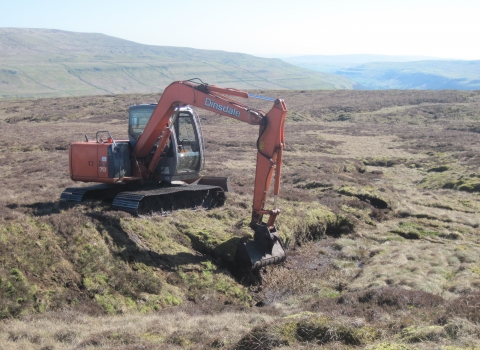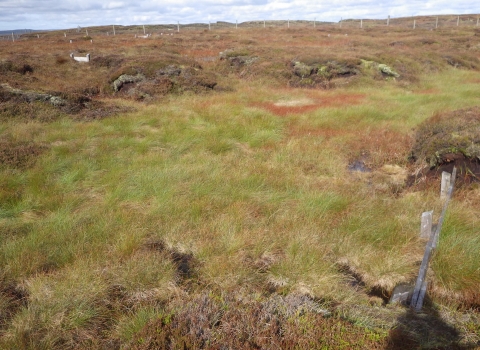 Revegetating
Areas of bare peat are vulnerable to further erosion, oxidisation and release of greenhouse gases. It is vital to revegetate these areas to reduce further damage to peatlands. Yorkshire Peat Partnership does this through a range of methods such as applying a mulch of heather brash, planting cotton grass and sphagnum moss plugs. More examples of our re-vegetation methods can be found in our restoration specification.
108 ha of bare peat and micro erosion re-vegetated
93,850 sphagnum clumps inoculating 404 ha of bare peat
12,475 plugs of cottongrass planted